Speech Therapy for Seniors
Solutions for Swallowing Disorders, Dysphagia, Aphasia, Dysarthria Using LSVT/LOUD® and VitalStim®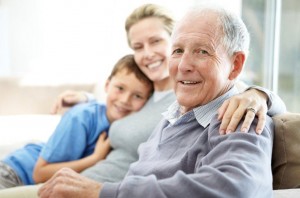 We provide assessment and intervention services for Sr. Adults with a variety of diagnoses including motor speech disorders (Dysarthria) and voice disorders using the Lee Silverman Voice Therapy (LSVT/LOUD®) technique.
We provide therapy for language comprehension disorders and/or language expression disorders such aphasia and cognitive communication disorders resulting from brain injury and dementia. We treat swallowing disorders (dysphagia) using VitalStim®.
We use Augmentative and Alternative Communication (including gestural/sign-based communication, speech devices, artificial larynx). We also provide education and training of caregivers and community groups, community-based and home-based services, consultation and and education services.
Post-Hospital Stay Therapy Transition
Whether you or your loved one is not yet home or is recently home from the hospital, planning for follow
up therapy should be an important next step. Early after discharge, as soon as possible following a
medical incident, there is what is called a "critical window" of time during which it is best to receive
intensive therapy for optimal recovery.
At SDST, we provide on-site or in-clinic care, depending on your needs. We work with children and adults of all ages recovering from brain injuries, brain surgeries, stroke, cancer treatment, swallowing problems (including feeding tube dependence), and a variety of communication and speech problems. We coordinate care with your in hospital care providers for an optimal continuum-of-care.
"I really understand her swallowing problems better. It was embarrassing for her to eat in public because of the choking and coughing; but now that she's swallowing better, we can go out without a traumatic experience."
– Son of woman, age 73, swallowing therapy