Improved Speech Improves the Quality of Life
Your Expert Partner for Swallowing Disorders, Tongue Thrust, and Speech Therapy
The vision of San Diego Speech Therapy is to improve the quality of life for people of all ages, and their loved ones, by providing education, expert assessment and skills training to minimize or eliminate the potentially devastating effects of communication and swallowing disorders.
Director: Deborah I. Ross, M.A., CCC-SLP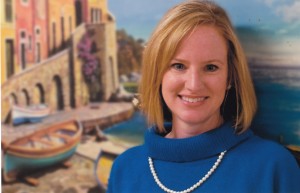 Deborah I. Ross believes in making a difference in her community…one person at a time. Early in her career, Ms. Ross had the opportunity to work in homeless and battered women's shelters with children needing speech and language services. This experience helped frame her approach to SLP, provide the highest level of 1:1 care in a safe and familiar environment.
Ms. Ross has nearly 20 years practicing SLP in homes, schools, hospitals and private-clinic settings with clients ages 0-107. She's an experienced lecturer, educator, mentor, and community resources in Speech Pathology. A portion of San Diego Speech Therapy proceeds help support speech and therapy services to abused and neglected children.
"There is always so much laughter in your sessions…"
"You really care Ms. Deb."
"You have taken regular inventory of my ongoing progress…"
"…you are truly an expert in your field."
Awards:
Certified LSVT/LOUD® (Lee Silverman Voice Therapy) and VitalStim® Therapist
Two-time recipient of the American Speech/Language Hearing Association Award for Continuing Education (ASHA ACE Award)
National Mentor Level III in trachs/vents, medically complex, swallowing, cognitive and speech disorders (Kindred Hospital San Diego/PeopleFirst)
State of California Subject-Matter Expert
Education and Certificaitons:
B.A. in Speech and Hearing Science from the University of California, Santa Barbara
M.A. in Speech/Language Pathology (SLP) from University of Kansas
Licensed SLP in the state of California
Holds current Certificate of Clinical Competence (CCC) awarded by the American Speech/Language Hearing Association (ASHA).